Where Are They Now?
Having tutored children in Portsmouth since 2005, many of our students have gone on the better things.  Occasionally I notice on LinkedIn or Facebook what people are doing now.  I thought I would share a couple of stories:
Tom Malbon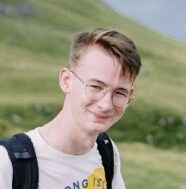 Tom studied English with us over ten years ago.  He says "I would say that the tuition was a big help early on when I was struggling with grammar and spelling and helped me get on track to achieve in later years."
He is currently in his second year studying BEng Hons Mechanical Engineering at Oxford Brookes University with the aim to achieve a career in Formula one. He is also an active part of the Aerodynamics department at Oxford Brookes Racing as they aim to participate in various Formula Student competitions across Europe.
Great to hear from you Tom!
Mary Amalathas
Mary also came to us for help with English and was always a very hard working student.  She recently  started her own Accountancy practice called 'Accountants247 Portsmouth' offering various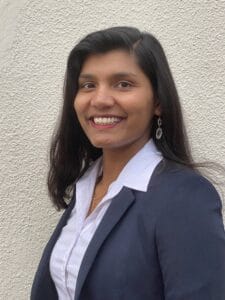 Accountancy services for sole traders, companies and contractors.  She says, "I have a team who help with some aspects of my work. Currently I am also providing interim Accountancy work for a corporate company."
"Linda had helped me tremendously by going above and beyond in various aspects of preparation for my GCSEs, including a one-to-one for Science which was not even offered by the tuition centre at the time. The only regret is that I didn't join 'I love to learn' any sooner. I can safely say that I got through some subjects like English Literature only because of Linda's guidance and the techniques she taught me. I am forever grateful to her. Linda takes great care and attention with each child she teaches."
Thank you both for your kind words!
School Led Tutoring Programme
Can I Love to Learn Professional Tuition Help You with the School Led Tutoring Programme?
Introduction to I Love to Learn Education Centre
Opened in 2005 has become the premier service for maths and English after school tuition in Portsmouth.  Since then we have helped hundreds of students turn around their skills and confidence in the area of maths and numeracy.  Our tutors are all fully qualified and experienced classroom teachers.  We now have centres in Portsmouth and Fareham with plans to expand further.   Demand is very high at the moment and we teach a range of  children from Year 1 to Year 11 in both of our growing centres.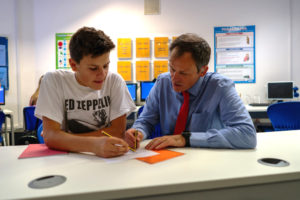 Working with Schools
Are you looking for partners to deliver your National Tutoring Programme ?
In January 2020 we were tutoring maths at Havant Academy with small groups of Yr 11 students.   We therefore have direct, current experience of delivering small group tuition in schools.
Over the years we have worked with a number of schools including Ark Dickens Primary (Portsmouth), Priory School (Southsea) and taught many LAC through Action for Children and other fostering organisations.
Our Tutoring Programmes
Here at I Love to Learn, we have experience in designing individual programmes for pupils. We focus on either English or maths to boost pupil's achievement and support them to make more than expected progress. At the moment we are only offering maths tuition at the secondary level.
We provide an individual initial assessment which will baseline student's current level of attainment.
We then plan a bespoke programme which is delivered by our qualified, experienced teachers using our unique resources.
Additionally, we can track the progress that your pupils make on our plans.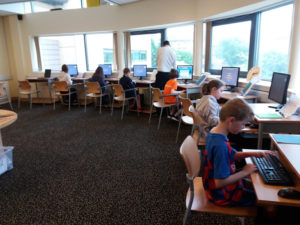 Small Groups
The tutoring takes place in small groups of 3.  We find that individual tuition delivered in small groups reduces the pressure on students, and is more motivating, as they are working alongside others.  We would emphasise that it is not small group work, as each child does different work suited to their level of ability.
Effective feedback-This is delivered by the tutor monitoring and marking the child's progress throughout the session.  The tutors are trained to give praise for good effort and progress, when it is deserved.  Stickers and stamps are given out as/ when work is completed to gain prizes/rewards.  Our computer tuition resource gives instant feedback to tutors and children.
Homework-we set homework that is often a repeat of work that has already been done in their session.   We use this to check that children can complete it independently and to analyse areas of weakness that need to be re-enforced.   This also links with parts of the programme carried out in the centre and is therefore progressive.
ICT-All the students use ICT in the lessons with the sessions being planned and delivered with our numeracy programme.  This includes a combination of written and computer activities, but all marking and progress is recorded.  Right and wrong answers can be tracked.  Many of the activities are first written and then re-enforced with a computer activity .
Base Line Assessment:  we test each child's reading age, spelling age and writing/maths skills depending on the subject/subjects requested.  We use this to plan where each child starts in our tutoring programme.  The work is tailor made to target the child's specific weaknesses.  With greater success the child's confidence and enjoyment returns, and they are able to re-engage with the learning process.
Delivery of Secondary Maths & English Programmes
KS3 Numeracy
60 minute session
Warm up:Tables
Core Maths 1 to 9
Core Skill Builder
Target GCSE Maths Area 1
Target GCSE Maths Area 2
Games-arithmetic
Students are given one sheet of core maths homework at the end of the session.
Our focus is on improving fluency as well as accuracy with number and & then higher-level skills.  With the basic skills secure we can then focus on other KS3 topics.  We set a mixture of at least six activities lasting from 5-15 minutes each.
KS3 Literacy
60–minute session
Warm up: reading or vocabulary
Core Skill English Grammar/Punctuation
Core Skill Builder Comprehension
Target Grammar
Target Writing/Planning/ Proof Reading/Re-Writing
Games-Spelling
Students are given one sheet of core mixed homework at the end of the session.
We aim to build skills across the range of literacy targets depending on the areas of weakness displayed by the student.  With the basic skills secure we can then focus on KS2 written expression and writing for purpose.  We set a mixture of at least six activities lasting from 5-15 minutes each.
Re-Assessment and Reporting
A base line score is recorded at the beginning of the pilot.
Individual Report-work done, and progress is recorded on our paper plans each lesson.
We re-assess at the end of the period and provide a full report to show progress.  This can be sent hard copy or by email.
Example Pilot
Pilot to assess the effectiveness of the maths & English tuition programme offered.
Students chosen by school
Start with 2 groups of 3 students from any year
Cost of session is £18 per student per hour
5 weeks -2 sessions per week or 10 weeks- 1 session per week
80 sessions
Cost of Pilot
Cost is 10 session x 8 students x £ = £1,440
Resources needed
Any quiet workroom
All other resources will be provided
Conclusion:
We are committed to providing the best possible service in whatever way possible.  We have worked closely with schools, fostering agencies and the City Council in the past to widen our offer.  We have taught SATs boosting class for a local Primary School who visited our centre.
We are looking forward to working together with you!
11+ Entrance Assessment for January 2022 Portsmouth and Fareham
Independent Schools in Portsmouth and Fareham
We love helping children prepare for 11+ common entrance assessments. I thought it might be a good idea to make sure everyone has the dates they need.
The entrance exams always cover maths and English to a high level. Children are also usually tested on their verbal and non verbal reasoning. These tests are designed to be more difficult to prepare for as they are not a school subject. Verbal reasoning is concerned with language and words problems while non-verbal reasoning includes logic, shape and number patterns.
Full Bursary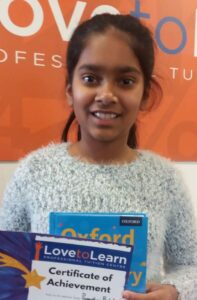 "We are so pleased that Mahera has got a FULL BURSARY for the local girl's high school in Portsmouth. She has been to your centre before for tuition but we came back in November so she could get ready for the exams. She has worked so hard and Linda has really encouraged her in her writing! Thanks so much!"
Click here to read more about our success…..
11+, 12+, 13+ Assessment Day
Friday 7th January 2022
Scholarship Interviews
Tuesday 4th January 2022
11+ and 13+ Entrance Assessment
Saturday 8th January 2022
All Candidates Sit Exam
Saturday 15th January 2022
11+, 12+, 13+ or 14+
Wednesday 17th January 2022
Scholarship Interviews
Wednesday 2nd February 2022
11+ Entrance Assessment
Saturday 29th January 2022
Are you considering entering your child for an independent school?  Book a Free Assessment today!
Click here to find out more about tutoring for Entrance Exams …
How to Analyse Poetry for GCSE English Literature?
Here is some advice for students or GCSE English Literature
Get Familiar With the Exam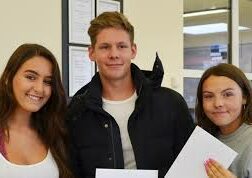 English Literature GCSE is divided into two papers. Paper 2 (2hrs 15mins, 60% of the marks) is in 3 parts. Parts B and C are on poetry.
B- You will answer one comparative question on one named poem printed on the paper and one other poem from your chosen anthology.
C- You will answer one question on one unseen poem and one question comparing it with a 2nd unseen poem.
How to Analyse Poetry for GCSE English Literature
What is the poem about?
e.g 'This poem is about the narrator's experience of the war'.
What is the purpose (or theme/message)of the poem?
Why has the poem been written?
e.g. 'The poem has been written to enable the reader to feel the trauma of war'.
What emotions, moods and feelings are being communicated?
e.g. 'The general atmosphere the narrator creates is one of fear and the futility of war'.
What techniques does the poet use to create the emotions, mood or feelings?
You will need to identify and name different technical terms that are used in the poem.
e.g. 'The poet uses repetition of the word 'fear' to emphasise how frightened everyone was.
Techniques that may need identifying are:
Form- The rhyme and rhythm of the poem, often relates to the overall theme. (Also changes in the lengths of lines or verses).
Imagery- Does the poet use language that creates an image in your mind?
Structure- What is the order in which ideas are created? Is there a key point at which the mood or focus changes?
Literary devices- Poets use numerous devices to communicate their ideas and emotions. These can include: similies, metaphors, alliteration, personification, enjambment, caesura, hyperbole, onomatopoeia, oxymoron and rhetorical questions.
What do you think about the poem?
e.g. ' The poem makes the reader feel the narrator's fear from the battle as well as the overall futility of war'.(Avoid using 'I').
– Are there other ways the poem could be interpreted? (Ambiguity)
Click here if you would like to find out more about our English tutoring….
Additional recommended resources:
Unseen Poetry-The Poetry Guide for the grade 9-1 course (CGP)
Power and Conflict- The Poetry Guide for the grade 9-1 course (CGP)
Love and Relationships- The Poetry Guide for the grade 9-1 course (CGP)
Helping Confidence Bloom-A Case Study
Confidence
Eleanor's mum said, "With the disruption during Covid, Eleanor lacked confidence in some subjects. I wanted to improve her self-belief in her academic abilities.  Eleanor felt good about the free assessment and actually enjoyed it!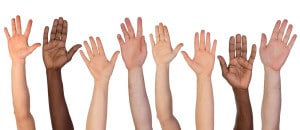 Since enrolling, Eleanor says that the tutoring at I Love to Learn has given her more confidence to speak out in class, especially in maths. She is happy to ask questions during the sessions and the homework is a repeat of (some of)the lesson which helps her remember the learning.
"It's Been Like Watching a Flower Bloom"
The greatest change in her, since coming to I Love to Learn, was her confidence in her own abilities.  Slowly, after 3-4 months, she suddenly burst out having engaged with, and enjoyed, the creative writing at school, after they studied Macbeth. Ellie was so proud of her work that she brought it to show Linda. Fantastic!  And the girl, that was always so negative about maths, has realised she can do it and now engages so positively in school.  It has been like watching a flower bloom.  Thank you so much. " explained Eleanor's Mum.
Top GCSE Revision Tips
How to Make Your GCSE Revision Awesome!
Understanding Your GCSE Exams
It is important to know what you are preparing for!  Make sure you know; how many papers you will be taking in each subject, what topics will come up in each paper and which books to revise, for English Literature, for each exam.  It is also helpful to know which exam board the school is using (it may vary between subjects) as it is helpful to be revising from the right past papers.
Make a Revision Programme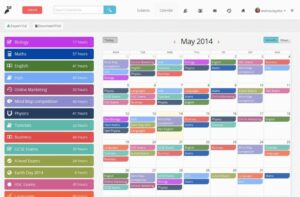 Make a plan to avoid the last minute rush!  You don't want to cram it all into the last minute.  The best way to learn is to give yourself enough time to prepare for each subject.  So, say you are taking five exams, you might schedule 10 hours of revision for each subject, so you need to find 50 hours worth of revision from somewhere!  If you revise 2 hours every night that is achievable in a month.  Some exams will need more revision than others, so it is important to plan accordingly for each one.  You might have birthdays or other events that take up time, so make sure important dates are on your calendar and work round them.  You also don't want to be starting too early, although if you do, you can always plan to go over things again nearer the time.
Only Do Effective and Efficient Revision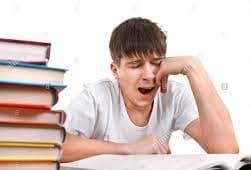 Don't over do it!  Revision is hard and it is easy to get distracted.  I found 2 hour blocks were the best with a short tea break.  If you revise for long periods you tend to lose focus and time waste.  Give yourself a reward at the end to look forward to.
Don't just read your notes or the revision book.  Make notes, revision cards are great,  and sumarise what you need to know. With some subjects, such as History or Geography, you may be able to reduce your notes to a couple of pages of A4 paper. Other subject like languages you may need to produce flash cards and posters.  I would always try to get my answers down to a single MNEMONIC (e.g. Richard Of York Game Battle In Vain for the colours of the rainbow).   This meant I only needed to remember the Mnemonic and not all the causes of the First World War (Militarism, Imperialism, Alliances, Nationalism e.g. Meat Is Always Nice) or whatever the topic is.
When you have produced your notes, mnemonics or posters or whatever, you will then be able to use them for reminders and last minute revision nearer to the exam.  This gives your brain the best chance to remember what you are revising as the information is repeated in several different ways.
Set Up a Dedicated Learning Environment
An important part of revision is having a dedicated place to study.  This will need to be away from electronic distractions if possible!  Leave the phone downstairs, turn the play station off, open the books and make some notes.  Although the internet is amazingly useful for revision purposes, it is also amazingly distracting.  I would suggest only allowing yourself a limited time to use the internet to revise, and then make sure you write it all down.  It is too easy to find yourself watching TikTok or playing a PC game otherwise.
Use the Best Revision Resources
There are lots of excellent revision resources available on the internet for free now.  I would also recommend revision work books which you need to fill in .  For subjects like maths or Languages, these may be the best way to make sure you have sharpened your skills in all the areas needed.  Good revision guides are also helpful for specific books that you need to know for English Literature.  Revision books may also be useful if you have gaps in your own notes that you need to fill in.
Last But Not Least!
Eat well, get fresh air and sleep well.  You brain is the organ that uses the most energy in your body.  Energy comes from; eating good food, breathing plenty of oxygen and then resting, our brains need to recover. Don't stop your sport/dance/exercise programme completely, even if you have to cut down, do try to keep these activities going.  Make sure you get regular nutritious food (otherwise your stomach will be distracting you anyway, without you knowing), drink plenty of water and cut out the late night TikTok/Playstation/TV action!
"She Begged Us to Continue!"
'Academic Scholarships From Two Schools'
Recommended by Friends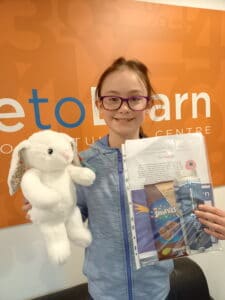 We were recommended the 'I Love To Learn Summer School' by some friends who had used it previously, so we signed up both our daughters for the week at the Summer School in August 2020 which they both loved.
Free Assessment
Before joining the summer school, Daisy was assessed at I Love to Learn to ascertain the level of work she should be given. Some significant gaps in her knowledge were identified as a result of the lockdown.
Academic Scholarships
She absolutely loved the tuition sessions, and never moaned about going or about doing her homework. She thrived with the individualised teaching and quickly caught up on the missed Y5 curriculum and dived into the Y6 work in greater depth. She worked hard and her efforts were rewarded with offers of academic scholarships from two local independent schools. The education, support and encouragement she was given undoubtedly helped with her preparation for the 11+ exam.
She Begged Us to Continue!
We had planned to stop the tutoring after the 11+ exam, but with the next lockdown and more disruption to her education, we quickly relented when she literally begged us to continue going! The sessions are adjusted to her needs and she describes them as 'really fun' and she likes it that the work is specific to her level and much more individualised than the class work at school. She gets on brilliantly with all the tutors and has blossomed academically with the attention and direction she has been given at I Love to Learn.
We felt the investment in her education was undoubtedly worth it. We whole heartedly recommend tutoring at I Love to Learn.
Help, It's Homework Time?
The Joy of Homework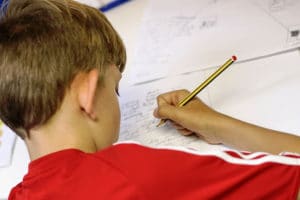 At some point most parents encounter the problem, or joy, of homework.  So what, if anything, can we parents do to help?
Here are some practical tips on how to support children when they ask for help.
Set aside a time each day for family learning.
Set aside at least 30 minutes, devoted to "family brain cell development." During this time, there should be no TV, video games, computer games, etc.
Model your own excitement for learning by reading a book, writing letters, etc.
Your child may learn by doing their homework, reading about something they love or writing stories, etc.
Help only when your child truly wants it.
Some parents make the mistake of forcing help upon their kids. This only creates frustration, anger, and kids who believe they can't learn without their parents' help.
Help only when there's an absence of anger or frustration.
When either you or your child gets frustrated or angry, learning becomes associated with frustration and anger.
If this happens it may be time to get professional help.
Help only when your child can describe what the teacher said.
This ensures that your child continues to believe that it's important to pay attention to teachers.
Unfortunately, some kids learn that it's best to "tune–out" at school and let their parents do all of the teaching at home.
Move away from your child before he/she "gets it."
Some children believe they can only learn something, or "get it," when an adult is in the same room…or is guiding them every inch of the way.
To prevent this dependency, avoid falling into the habit of sitting at the table as your child does their homework, especially when they are on the brink of learning something new.
Reward progress and completion of homework, reinforce positive effort.
A hundred years ago the mind was viewed as a muscle that needed regular exercise to become strong. Therefore, homework was seen as mental exercise that should and could be carried out easily at home. This exercise usually meant memorising dates, texts and tables.
As time went by homework went out of fashion and was even frowned upon as preventing children from taking part in social or sporting activities.
However, ideas about how the mind works and the best ways to educate young minds have continually been challenged and changed over time.
One thing is certain, homework is here to stay and it does benefit children when monitored and set correctly.
Teachers still give homework to children to help them remember important facts but it is also given to help them develop study skills which they can use long after they leave school.
Congratulations To Our 11+ Exam Students
Well done to everyone who took entrance exams this January.  All of you got an acceptance, bursary or even a scholarship with the school of your choice.  Special mention to Teyona, Daisy, Kyle, Daniel and Iyaad, what a fantastic effort!  You have all worked very hard during this difficult time so you should be very proud of yourselves.
How Much Should You Pay for Tutoring Per Hour?
What Should You Pay a Tutor Per Hour?
According to prospects.ac.uk tutors in the UK charge from around £32-£45 per hour in 2019.  Of course all of this will depend on a great deal?  Is the tutor qualified?  Does the tutor have experience with children?  What qualifications does the tutor have in the subject and what exams (if any) is the child working towards?  It would be quite normal to pay £35 per hour for GCSE tuition and much more than that for the best 11+ tutors in London say!  (Tutorfair.com have prices of over £100 per hour for specialist 11+ tutors/entrance exam tutors)
Fees at I Love to Learn Professional Tuition
The good news it that at I Love to Learn we provide tuition by fully qualified and experienced teachers.  All our tutors are fully trained in our bespoke education system providing excellent results.  Each 80 minute lesson is charged at £34.00 (£25.50 p/hr) across all payment methods and session numbers.
Funding Help for Working Parents
We know that may hard working parents are committed to their child's education but find after school tuition expensive.  You may be surprised to find that there are a number of ways to make it more affordable!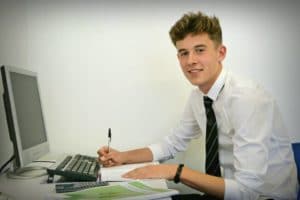 Childcare Vouchers:
If you have an employer, you may already use this scheme to pay for childcare.  As we are an OFSTED registered centre you will be able to use Childcare Vouchers to pay us too.
Tax Free Childcare:
If you are self-employed or your employer does not have childcare vouchers, the government has provided a scheme for you.  You can set up a Tax Free Childcare account for free, you get £2 from the government for every £8 you put in?
You can use these in the same way as childcare vouchers to pay us.
Go to www.gov.uk/get-tax-free-childcare to find out more.
OFSTED Registration Number: for the Portsmouth Centre is EY387054 and
Fareham Centre EY559164
'Closing the Lockdown Learning Gap!'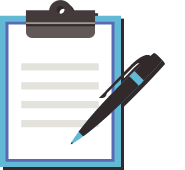 FREE Assessment