Maths Tutoring
Portsmouth's Number 1 Tuition Centre for Maths: SATs, 11+ and GCSE

Numeracy skills are integral to a successful education. If your child is showing signs of struggle in maths then it's time to act now before it's too late.
If your child is behind in their maths class or they're ahead and need pushing to help them succeed, maths tutoring is just what they need!
We can help with areas of weakness ranging from; poor times tables, weak mental maths, problems with arithmetic or difficulty with fractions and decimals.
The key is to design a maths tutoring programme that is appropriate for each child, not the class they happen to be in.   When they can do the work they will feel successful.  When they feel successful they will turn back on to maths and start to make progress again.
How we teach GCSE Maths
The new GCSE Maths exam is extra challenging.  How can we help students reach their targets?
Exam preparation cannot be rushed or left too late. There has been an increase in the difficulty of the GCSE exam recently, and it is important to have enough time to prepare carefully.
Each student will have different needs and different rates of learning.  Each week we will do a variety of tasks that are designed to push on knowledge in each area of maths tutoring.   If necessary we will of course have to go back to basics if we feel they need to be dealt with.  Once the foundation have been built we will be able to build the rest of the house!  Maths is one of those subjects that builds on itself topic by topic.
We always set maths tutoring homework that gives us excellent feedback about the rate of learning taking place.  We also set GCSE type questions regularly to make sure students are getting used to the format.
FREE Maths Assessment
We're delighted to be able to offer a FREE Maths Assessment to help you understand where your child needs the most help.  We'll evaluate their numeracy, mathematical and arithmetical skills and work out where the focus should be. If you find our maths tutors are a good fit at that point and you want to book some sessions then that's great, there'll be no pressure – we just want what's best for your child.
To claim your FREE Maths Assessment fill in this form or pick up the phone and call us on 023 93 96 86 26
We can help your child succeed with:
Numeracy Skills
Times Tables
Fractions, Decimals & Percentages
Time
Statistics
Geometry
Mental Maths
Algebra
etc.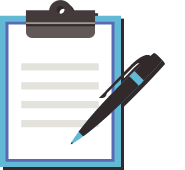 FREE Assessment