English Tutoring
Portsmouth's Number 1 Tuition Centre for Maths, English and 11+
Literacy skills are integral to a successful education. If your child is struggling with English then it's time to act now before it's too late.
English Tuition by Qualified Teachers
We help our students develop their skills in comprehension, reading, writing, spelling, vocabulary, grammar and punctuation. We use a combination of  tutoring approaches that aim to motivate and challenge.
How We Teach GCSE English
GCSE English Language requires students to read and understand both fiction and non fiction texts. They need skills which help them to extract information and explain writer's techniques. They are then asked to produce a range of written work which displays their fluency and ability to use techniques and skills. Achieving a good result in GCSE English now means achieving a grade 5, with grade 4 being a standard pass. Our GCSE tuition is designed to give students the confidence to write with fluency, structure and purpose. We encourage students to become aware of the requirements for GCSE English Literature and to learn the required texts and quotations. We can help with planning and expressing a response to a question in a clear and well structured way. We look at poetry which involves understanding poetic techniques, structure and form. This subject is often difficult for students and we love to help students get to grips with this area in particular. Tutoring English GCSE depends a great deal on the interaction between tutor and student and so we take time to listen to the individual needs of our students.
English tuition:
Early Years
Reading, Spelling, Phonics
Grammar, Sentence Types, Punctuation
Comprehension
Handwriting
Creative Writing
Essay Writing
Dyslexia Support
KS2 SATs Support
GCSEs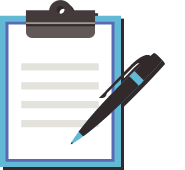 FREE Assessment