Free 11+ Assessment Day
FREE 11+ ASSESSMENT DAY
Friday the 6th April 9am -12pm
Find out if your child is suitable for the challenge of 11+ entrance exams!  Are you thinking about entering your child for entrance assessment for local independent school such as:
Boundary Oak School
Mayville High School
Meoncross School
Portsmouth High School GDST
St John's College
Stroud School
The Gregg School
The Portsmouth Grammar School
Twyford School
The standard of literacy and numeracy for these assessments can be high.  If your child is strong in one or both areas you may want to find out which areas need attention.
Book a free 11+ readiness assessment during the Easter Holiday.
Each booking is 45mins long, and we will look at numeracy, literacy, verbal and non-verbal reasoning.  We will give you free advice about your child's readiness and learning needs.
Click here to find out more about our recent common entrance exam success…
Call us on 01329 738 100 or email tutors@ilovetolearn.co.uk Why not book now by filling in the form below to avoid disappointment?
Click here to find out more about how we help common entrance students…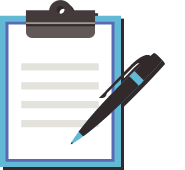 FREE Assessment