"Thank You."
Also can I just say a massive thank you too, Ellie was a bit apprehensive before her first session but when she came home last week she was absolutely buzzing, she loved her time spent there and felt so much happier even after just one session. So thank you, she has been so worried about her exams especially English.
"Wonderful Service"
"We also had a parent's meeting at his school earlier this week.  I am pleased to say that his maths teacher was very impressed with not only his work, but also his attitude toward it.  I can only say that this is because of the wonderful service you and your colleagues have given.  Thank you so much for this.  Ellis is really enjoying his time with you and also seeing how well he is doing and this has resulted in a positive attitude towards learning." James (parent) 2021
"Nothing but Praise"
"I would just like to say I have nothing but praise for I Love to Learn and all the tutors, not only has Dottie already improved with her maths work in the time she has been there but her confidence is so much better too. I want to thank you all so much, she has absolutely loved it, and without a doubt I would not hesitate in bringing her back." Kayleigh (parent) 2021
"Amazing Grades!"
"Joshua got his GCSE results today and I just wanted to let you know how he got on. He got an 8 in English Language and a 7 in English Literature, he has always struggled with English and wouldn't of been able to achieve these amazing grades without yours and Adam's help, if you could please let him know how Joshua done. So once again thank you for all the work you did with him." Emily (parent) 2021
"She Begged Us To Continue Going!"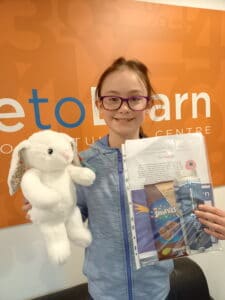 "We had planned to stop the tutoring after the 11+ exam, but with the next lockdown and more disruption to her education, we quickly relented when she literally begged us to continue going! The sessions are adjusted to her needs and she describes them as 'really fun' and she likes it that the work is specific to her level and much more individualised than the class work at school."
-Ollie, Student in Portsmouth
"I Love to Learn really helped me prepare for my entrance exam.  I give I Love to Learn 10/10.  I Love to Learn helped me understand pie charts, algebra and story writing.  I enjoyed coming to I Love to Learn and would love to come back in the future."
GCSE Maths Success In Only 3 Months
Alex says " I learned more in three months than my whole time in the maths classroom at school. I went from dreading it to feeling much better about being there."
This Summer he was overjoyed to find that he had gone from a Grade 2 in his mocks up to a Grade 4 (C) pass in his final exam.
Top Set for Maths and Science
"Thanks for all your hard work with Rebecca Kivlin. She has started Milton Cross this week. Rebecca is in the top set for maths and science, and the second group for everything else. Without coming to Love to Learn she would never have achieved this.  Thanks"
"Incredibly Professional Approach."
"Our children have enjoyed their time at your tuition centre very much, and my wife and I have been incredibly impressed with your professional approach to tuition. Thank you so much for all you have done in making our kids feel comfortable, cared for and safe." Mr Usuanlele.
Helpful Maths Assessment, Amazing Progress, Qualified Tutors!
"The GCSE Maths Tutors Are Great."
T'anna came to us as her mum had seen us on Facebook and decided to call.  T'anna, now in year 10, had always struggled with her maths.   In four short months however, she has improved so much that, the school want to put her up for the Higher GCSE paper!!  Kerry, T'anna's mum says " She has come on leaps and bounds, I am so pleased with the progress. The tutors are great! It's a convenient location and the assessment is easy to arrange."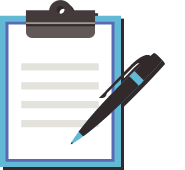 FREE Assessment