Suggested Reading for 11+ Students
Why 11+ Students Should Read
Reading on a regular basis is an excellent way to help your child develop their English skills and vocabulary in preparation for entrance exams/11+ exams. It will certainly help them in English and verbal reasoning tests.
Reading helps children to identify and understand the use of similes, metaphors, adjectives, adverbs etc. within sentences; it also helps them to see how sentences can be constructed in different ways and apply the rules of English grammar and spelling.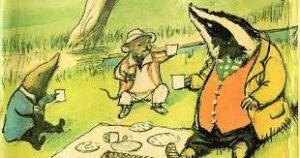 Also, discussing the content of texts with children will encourage them to reflect on their reading and help them to develop analytical skills.  It is important to try and expose your child to many different types of literature, such as; poems, short stories, letters, non-fiction, magazines and newspaper articles.
If children are reluctant to try a new book perhaps read the first chapter to them and then see if they are curious to read the rest. Listening to audio books on long journeys is another way to expose children to more challenging books and language. Try and make reading part of normal life by including it in your child's daily routine. Keeping electrical devices out of bedrooms and an early bedtime with only books for company provides time and space to enjoy books.
Finally, like it or not, we are role models and so the challenge to us as parents is to be seen to read too! Perhaps have family reading times, where everyone is reading, holidays or screen free mornings or evenings. Sharing a love of books is a positive way to encourage children to read. 
The following suggestions are a mix of classics and more contemporary books and are in no particular order.  Of course, you can't read them all.  The list is long so that you and your child can find suggestions most suited to them.

Sir Arthur Conan Doyle – The Lost World, Sherlock Holmes, The Hound of the Baske
rvilles
Arthur Ransome – Swallows and Amazons and other books in this series
C.S Lewis – All of the Narnia Series starting with The Lion, The Witch and the Wardrobe
Laura Ingalls Wilder – Little House on the Prairie, Little House in the Big Woods
Frances Hodgson Burnett – The Secret Garden, A Little Princess
William Golding – Lord of the Flies
J.R.R Tolkein – The Lord of the Ring (3 books: The Fellowship of the Ring, The Two Towers, The Return of the King) The Hobbit
Mark Twain – The Adventures of Huckleberry Finn, The Adventures of Tom Sawyer
George Orwell – Animal Farm
Malorie Blackman – Noughts and Crosses Trilogy, Tell Me No Lies, Thief, Pig Heart Boy
Susan Coolidge – What Katy Did series
Anne Holm – I Am David
Daniel Defoe – Robinson Crusoe
E. Nesbit – The Railway Children, The Phoenix and the Carpet, Five Children and It, The Wouldbegoods, The Treasure Seekers
Michael Morpurgo books – e.g. The Butterfly Lion, War Horse, From Hereabout Hill, Why the Whales Came (there are plenty more good books he has also written)
 Joan Aiken – The Wolves of Willoughby Chase
Nina Bawden – Carrie's War
Carolyn Keene – Nancy Drew mysteries
Charles Kingsley – The Water Babies
Clive King – Stig of the Dump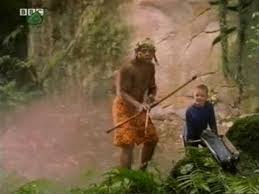 Lucy Montgomery – Anne of Green Gables and other books in this series
Gerald Durrell – My family and Other Animals, Birds, Beasts and Relatives, A Zoo in my Luggage, Encounters with Animals
 Robert Louis Stevenson – Treasure Island, Kidnapped
 Paul Gallico – The Snow Goose, Scruffy
Kenneth Graham – The Wind in the Willows
Rudyard Kipling – Jungle Book, Just So Stories
Eleanor H. Porter – Pollyanna
R.M. Ballantyne – Coral Island
Anna Sewell – Black Beauty
Elizabeth Goudge – The Little White Horse
Johanna Spyri – Heidi
 Noel Steatfeild – Ballet Shoes, White Boots
Ian Serraillier – The Silver Sword
Mary Norton – The Borrowers and other books in this series
 Louisa May Alcott – Little Women
 Lewis Carroll – Alice in Wonderland
Hugh Lofting – Dr Dolittle
Eva Ibbotson – The Star of Kazan
 Eoin Colfer – Artemis Fowl series of books
 Richard Adams – Watership Down
Richmal Crompton – Just William books
 E.B. White – Charlotte's Web
Jules Verne – Journey to the Centre of the Earth, Around the World in 80 days
Ted Hughes – How the Whale Became, The Iron Man
T.H. White – The Sword in the Stone
Philipa Pearce – Tom's Midnight Garden
Dick-King Smith books – e.g. The Crowstarver, The Sheep Pig
Anthony Horowitz – Granny,
Alex Rider series, Stormbreaker
Anne Fine books – e.g. The Flour Babies, Madame Doubtfire
James Herriot – All Creatures Great and Small
Charlotte Bronte – Jane Eyre
H.G. Wells – The Time Machine
Charles Dickens – A Christmas Carol
D Adams – The Hitchhiker's Guide to the Galaxy
John Boyne – Boy in the Striped Pyjamas
Snicket, Lemony – A Series of Unfortunate Events series of books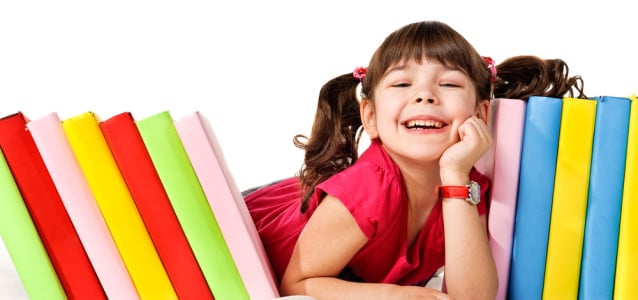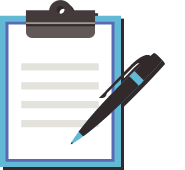 FREE Assessment