Centre Manager (Super Tutor)-Fareham
Super Tutor Role and Responsibilities (Fareham)
Summary
This role involves: a senior tutoring role, being able to manage pupils, parents and tutors and marketing aimed at centre growth.  There is a performance target element to this role.  We have centres in Portsmouth and Fareham, UK.
Interview Date
Friday 27th March 2020
Remuneration:
This would come in two stages.  During probationary period wages would be based around tutoring sessions worked.
After probation has been passed and training complete, we would offer a management element + a minimum number of 4-6 sessions a week + bonus related to targets based as centre %profit
This would typically be £600pcm+ £900-£600 (variable according to hours taught) + bonus % profit
Find out more about I Love to Learn Professional Tuition Here…
Centre Management
Opening and preparing centre for business
Being Key Holder
Attending regular team meetings (term time)
Senior Teaching Responsibilities
Teaching Students (term time)
Student attendance check
Communication & management of tutors
Customer Service Responsibilities
Building parent relationships
Give prizes and certificates
Organise missed lessons and catch ups
Marketing & Communication
Take part in marketing activities
Internal
external
Qualifications and Education Requirements
Qualified Teacher Status
DBS Cleared
First Aid Trained (requested)
Preferred Skills
Classroom Experience
Marketing Experience
Leadership Experience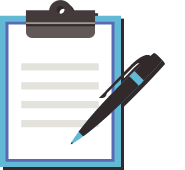 FREE Assessment