How it works
How It Works
Tutoring children to learn and love the journey!
Enthusiasm-Honesty-Commitment-Professionalism-Patience-Joy-Excitement–Fun-Overcoming-Achieving-Challenge
What we offer
A FREE Assessment for every child
A dedicated learning space with bit of 'Love to Learn' magic
Expert tutors who are dedicated to your children
A professional individual lesson plan
Fun ways to work through computer activities, structured worksheets, workbooks and audio resources
Honest, regular feedback and re-assessment of progress
Loving to Learn:
Work your child Can Do!
After the assessment we use the result to make an individual plan for your child.  It will focus on any areas of weakness and allows us to set work at the right level.  We will give your child work that they can do so their confidence and feeling of success returns.
Professional Tutors
Our tutoring consists of one-on-one tuition in a small group with a fully qualified teacher. We will discuss and explain the work to your child (and not just plough through worksheets).  We see the best progress from children who are with us for six to nine months.
As everyone works in different ways so we cannot guarantee progress.  We ask that the homework given is completed so we can check how students are getting on when we are not around.  We also ask that students attend as regularly and punctually as possible.  We want to make every minute count, so it is important the learning process is not disrupted.
Loving the Journey:
We will give honest verbal feedback at the end of every session.  Once the child has reached the goal agreed, we will recommend that the child be re-assessed or graduated from the programme.
If you want to discuss progress or anything else about your child, please do not hesitate to make an appointment with us. We never want to waste anyone's money so you are not locked in for any period of time.  If for any reason you want to stop you are free to give two weeks notice.
Registered with OFSTED
I Love to Learn is registered with the OFSTED ( No. EY387054), and adhere to strict regulations with regard to the recruitment and vetting of staff. This will provide you with peace of mind when you send your child for tutoring the best possible teaching from experienced, qualified teachers. An additional benefit of choosing us is that you can pay for our services with childcare vouchers.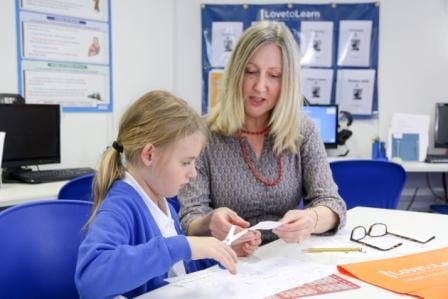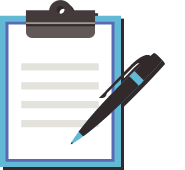 FREE Assessment