EASTER TOP UP LESSONS-12-16th APRIL
MORNING LESSONS APRIL 12-16 2021
Would you like your child to catch up with their maths and English lessons?  Have they fallen behind during lockdown?  Are they preparing for GCSEs, SATs, 11+ exams or just need confidence boost?  This Easter holiday we putting on extra daytime lessons to help.  Our expert and experienced tutors are ready to give each child an individually designed lesson to boost their skills.  As it is holiday, we are putting on morning lessons, so the children are fresher and can learn for longer.  More energy, more fun, more progress!
Pay with Childcare Vouchers or Tax Free Childcare!  Do you have any childcare vouchers that you have not used up during lockdown?  As we are OFSTED registered you can use them to pay for Easter School with us!
Please fill in the form below to reserve your space…
Daytime Tuition Classes!- 9-11am Mon and Thurs   -Each 2 hr session will be charged at £46.00 (£23.00 p/hr)
Students usually do a hour of maths and an hour of English in each lesson.  If you would like to focus on one subject just let us know. They will have a short break so please provide a drink and a snack.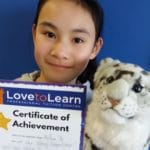 DAYS CAN BE BOOKED INDIVIDUALLY OR IN WHOLE WEEKS.  (10% OFF FOR 5 SESSIONS E.G. £207 FOR 5 DAYS)
a few children at a time spaced apart (max 8 children 2 tutors in the centre at a time)

handwashing before and after each lesson

dis-infected work stations after each lesson
EASTER BOOSTER-Booking Form
Booking form for Easter Booster catch up lessons 12-16 April 2021
Click here to get directions to the centre…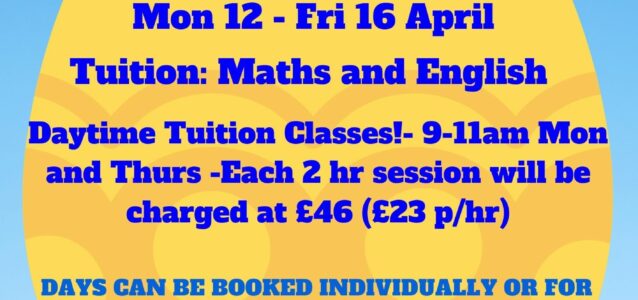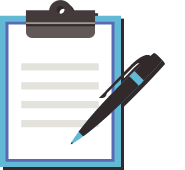 FREE Assessment